How about this hilarious idea. You are the tallest guy in the room, taller than all of your friends by far. For Halloween, you all decide to get together to wear superhero costumes and go as a team. Ideas are thrown around and everyone picks a hero but you. All of the essentials are taken – Iron Man, Captain America, Thor. But there is one hero that without a doubt makes perfect sense for you – Ant-Man!
Are You Looking for the Perfect Ant-Man Costume for Comic-Con? Check these out!

Antman Deluxe Adult Mens Costume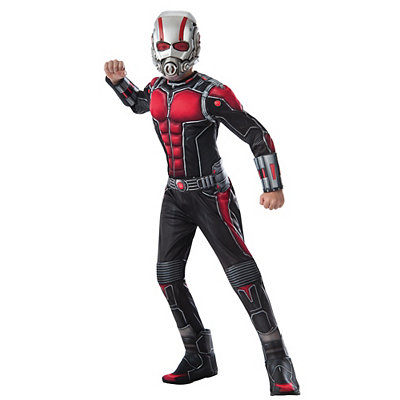 Deluxe Ant Man Boys Costume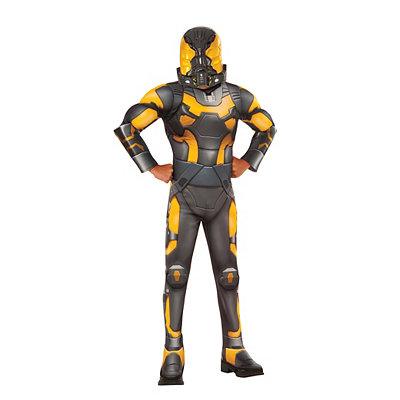 Ant-Man Yellow Jacket Deluxe Child Costume
How hilarious will it be when you show up to the party or Comic-Con wearing an Ant Man costume. You are sure to get a ton of laughs especially if you try to stay in character. Walking around the crowd with your fellow superheroes will make you stand out like nobody's business. Get your picture taken with all sorts of characters with your tall head poking up wearing the Ant Man mask! If that picture doesn't go viral, I have no idea what will.
Easily one of the most popular movies of 2015, Ant-Man was a hit in theaters and continues to be a fan favorite. Also a great idea if you are looking for an Ant Man kids costume, since kids are already small. If you and your friends team up to act out Captain America Civil War, someone should take on the role of Ant-Man since he is part of the the film which debuted in 2016. The next few years look to be pretty amazing for comic book movies, so get in on the fun and pick one of your favorite Avengers for Halloween this year. Dress your little one up in one of these great costumes and go trick-or-treating in style! Happy Halloween