One of the most popular superhero movies of 2016 was Captain America: Civil War. This film introduced a new dynamic between some of most popular characters in the Marvel Universe, particularly with Iron Man and Captain America.
The characters suit up and join sides in an epic showdown to determine a winner, and this makes for a great Halloween costume idea in 2017!
Who Do You Want to Dress As?
---
Captain America Civil War Costume
Captain America is one of the most iconic characters in Marvel history. If you're going to dress up as the 'Cap, then you better make sure you have all of the right accessories, most importantly his trademark shield. You'll also want to make sure you get the right mask, as this is a defining feature of Captain America.
---
Captain America Shield Prop
If you dress up as Captain America for Halloween and don't carry the shield, people will wonder what you were thinking! If you decide to throw it at someone, just remember that it more than likely will not bounce right back into your hands. Buy this light Captain America shield replica to finalize your suit.
---
Captain America Mask
It goes without saying – you need the right Captain America face mask and shield for this costume idea. Make sure to grab one of these to complete the look.
---
Iron Man Civil War Costume
Iron Man Tony Stark is easily one of the most recognizable and badass characters in all of Marvel Comics. The hardest part about dressing as Iron Man is to get a suit that looks great. One of the best ways to do this is to simply buy an all-in-one Iron Man Halloween suit.
---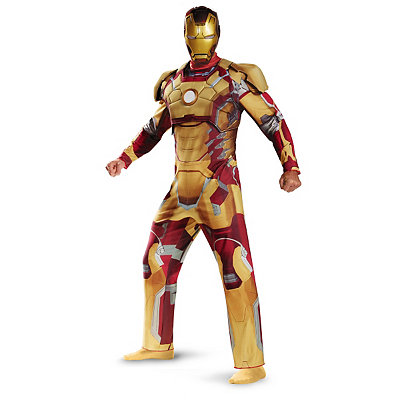 ---
Iron Man 3 Patriot Deluxe
---
 Classic Iron Man Suit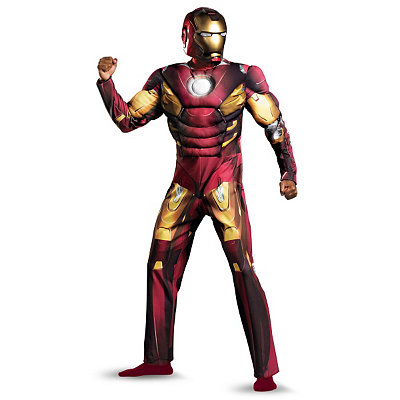 ---
Iron Man Mask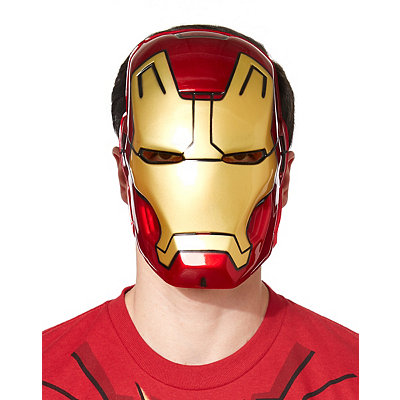 The most important part of this entire outfit might be the Iron Man Halloween mask. If you don't get this right, the whole thing will look wrong! You can't stand up to Captain America looking like a fool now can you? Grab one of these to complete your look. If you decide to get an Iron Man replica mask, then you'll likely have to spend a lot to get one!
---
War Machine Mask from Civil War
Here's a great War Machine mask for Halloween. If you intend to join Iron Man in the epic struggle then you should grab one of these.
---
Winter Soldier Civil War Costume
If you and your friends are going to dress as the cast of Captain America: Civil War then you will without a doubt need someone to wear a Winter Soldier costume. This will be a great addition to the group Halloween costume. You'll want to make sure you get a good fitting replica Winter Solider Bucky mask that let's you rule the cosplay world. As always, when wearing a mouth face mask and goggles make sure you can breathe!
---
 Black Widow Civil War Costume
The sexy Black Widow Halloween costume accessories should be worn by the feisty female in your group of friends. Scarlett Johansson makes this character look damn good. Make sure to complete the outfit with as many accessories as you can, including the wig!
---
Black Widow Wig
It's very important to get the correct hair color when dressing as Black Widow. This great wig will go very well with nearly any Black Widow bodysuit.
---
 Black Panther
The group "ninja" should take on the Black Panther Halloween costume. Know someone quick and athletic like a cat? This suit is the perfect choice for the person daring enough to take on team Captain America.
---
 Black Panther Mask
Just take one look at this Black Panther Halloween mask and tell us you don't think it's badass. It's exactly what you need.
---
You need the Black Panther mask and claws to complete this outfit. They are made of vibranium, so good luck finding that on your own!
---
 Hawkeye Civil War Costume
Got a sharpshooter in the group? The Hawkeye Halloween costume accessories are perfect for loyal sidekick that stands by you when the fight gets tough.
---
 Hawkeye Bow and Arrow
If you dress up as Hakweye and you don't have a recurve bow and arrow, you are making a huge mistake. This is a great prop for Halloween and cosplay, but not exactly a replica!
---
The Vision Civil War Costume
Marvel The Vision Halloween costume is one of the coolest around. This bodysuit is essential for rounding out the group of characters that support Iron Man in the fight against team Captain America.
---
 Ant-Man Costume in Captain America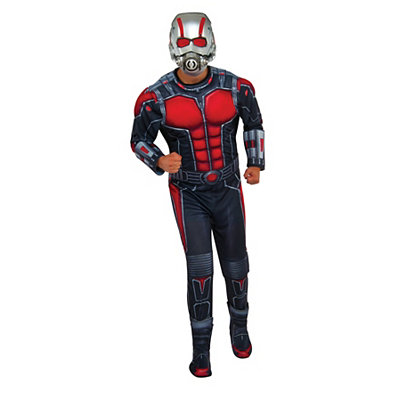 It would be really funny if the tallest member of your group dressed up as Ant-Man for Halloween. Either way, this is a great way to round out team Captain America.
---
Buy Spider-Man Civil War Costume
Tom Holland makes his debut as Spider-Man in the 2016 film. One of the most popular Marvel characters of all time, this Spider-Man costume is one of a kind and will get you the look you need to swing from building to building.
---
Spider-Man Mask
This is the perfect Spider Man mask for Halloween in 2016. Grab yours today!
---
Crossbones Civil War Mask
Need that wildcard costume that completes the entire group effort? This Crossbones Civil War helmet will add a nice touch to your costume if you choose to take on this character.
---
2016 looks to be the year of the superhero group Halloween costume. It's always a ton of fun to join friends to create an amazing team effort. There have been many movies this year that provide a lot of great ideas for this year's Halloween. Just this summer another film unleashed a series of bad guys – Suicide Squad! Check out our 2016 group Halloween costumes guide to Suicide Squad.
Stay tuned to Comics2film.com for ongoing updates from Comic Cons around the world and get the best look into the costumes that people are wearing for this year's Halloween season. We'll be highlighting the best outfits that we find for both men and women. There will be a ton of competitions and contests going on this year and we will be sure to showcase the best of the best! Every year there are always one or two people that take it to the next level to everyone's delight. What will the best and most creative costume be this year?
Check out some more cosplay videos below, and be sure to get your superhero bodysuit and mask to prepare for a night of mischief and fun. Got any suggested ideas for this round of ideas? Leave a comment below and let us know who you will be dressing as this year. If it's great, send us a pic and maybe we will post it on the home page!